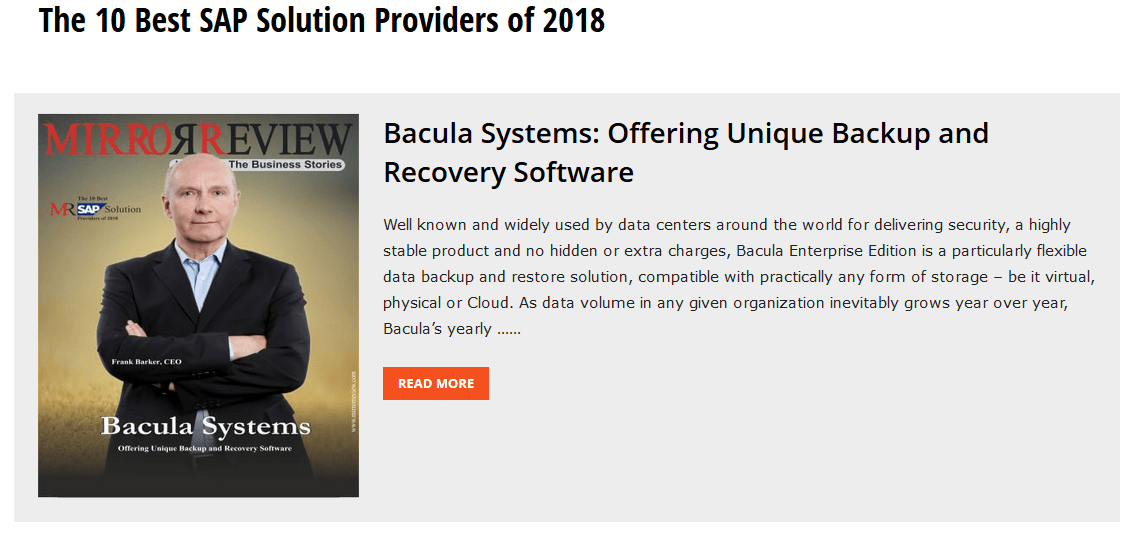 Bacula Systems has been selected by Mirror Review as one of the The 10 Best SAP Solution Providers of 2018.
The publication reports: "Bacula supports not only SAP HANA, but an unusually wide range of other databases. Backing up databases correctly in an IT infrastructure, which often have strict backup policy requirements, is crucial. With its database management system (DBMS) tools, Bacula's technology sets the standard for enterprise-grade database backup software solutions that go far beyond its competitors."
Find out all about Bacula's ground-breaking SAP HANA module here.