The Best Enterprise Backup Solutions. Enterprise Backup Software.
IT environments continue to be increasingly complex. All changes in an IT environment, in general, generate new challenges for companies to overcome in an attempt to protect, archive, backup or recover their data. Some examples of newer challenges are presented below:
Improving performance and compliance results. Compliance demands are steadily getting more and more strict on various backup-related metrics, demanding more performance and higher response time from the companies involved. The same goes for backup windows in general, since making those smaller means smaller revenue losses, among other things.
Cost-saving efforts. No matter how fast the industry grows, or how ambitious the newer technologies are to implement – IT professionals are always faced with a plethora of requests to do more at the same cost, or even lower.
Dealing with more and more data to protect. The amount of data circulating inside a company seems to grow exponentially on a continual basis and newer technologies, such as the Internet of Things, AI or Big Data, are further increasing this amount – therefore adding to the volume of data that an organization needs to back up.
Using fragmented solutions. It's not uncommon for organizations to have multiple backup solutions implemented, either as a result of mergers and acquisitions or via organic growth. This is a massive problem for a lot of IT departments in their attempts to make backup operations simple and transparent.
Operating in sophisticated environments. It is not uncommon for backup solutions nowadays to have to protect data in various placements or situations, be it on-premise or in some sort of cloud (public, private, or hybrid).
Bacula Enterprise Edition is the best enterprise backup solution for Linux, Windows and Mac-based datacenters. What sets its enterprise backup solutions apart from other enterprise backup software tools is its especially broad feature set, combined with its great scalability and ease of customization. This means that demanding MSP's and enterprises with large data centers get a backup solution that exactly fits requirements, and covers their entire base – while simultaneously cutting costs by up to ten times. The secret behind this huge cost reduction with Bacula's backup software is that there is no charge by data volume, nor by the use of storage devices, such as tape drives or autochangers.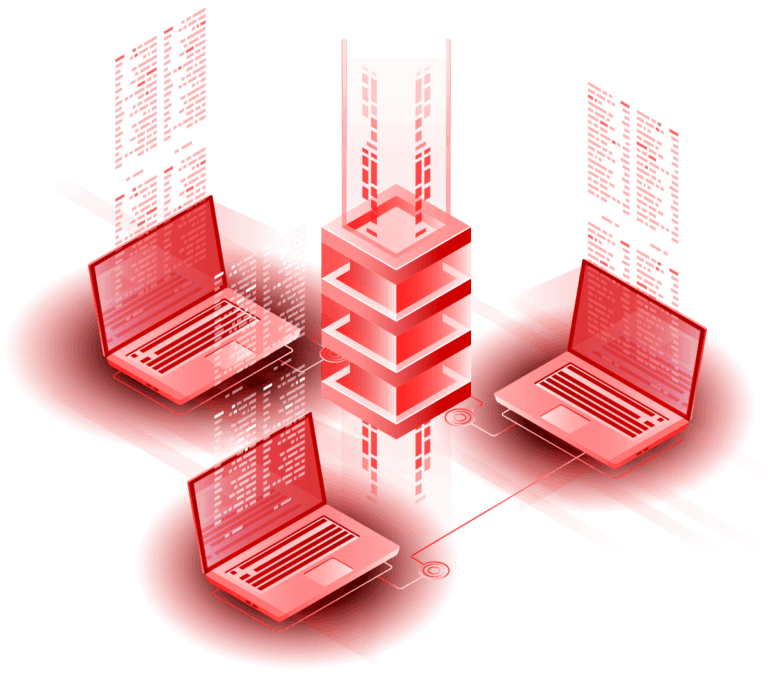 Bacula Enterprise's remarkable flexibility means it is equally effective in both physical and virtual environments, can be implemented as the part of enterprise cloud-based backup solutions for MSPs and also supports container environments backup: Docker and Kubernetes. It offers a specialized backup solution for industry-leading speed and performance. Below are listed just a sample of Bacula's technologies to meet user's needs; you can take advantage of their complete modularity to mix-and-match as you please:
Enterprise Backup Solutions for Windows Server. With the use of Volume Shadow Copy (VSS) consistent backups of the data are obtained, using Microsoft tools, which facilitate recovery activities. Enterprise desktop backup for Windows includes convenient backup scheduling, different backup levels and other useful tools.
Enterprise Backup Solutions and Tools for Linux Server. The Bacula data backup software that manages all the resources of the application runs on a Linux server. Thus reduces the licensing costs as well as the different tools for administration and management, such as command, graphic and web consoles.
Enterprise-level Database Backup Solutions. Allows the backup and recovery of all mainstream databases, such as Oracle, MySQL, PostgreSQL, SQL Server, SAP HANA and more. Our backup solution uses natively integrated tools that execute these operations with high efficiency, often completely avoiding service interruption. It also allows interaction with the tools of the database managers to generate the backups, through the configuration and tasks and scripts developed according to specific requirements.
Enterprise Virtual Machine Backup Solutions. Virtualized environments incl. VMware, Hyper-V, KVM, Proxmox, Xen, Nutanix, Azure VM and RHV need a backup and recovery solution that caters for guest instances as well as the host for the virtualization environment, in an agile and efficient way – yet without affecting the operability and functionality of the virtual environment. The use of snapshots technology which is supported by our enterprise backup solutions is fundamental in virtual environments.
Progressive Virtual Full. The use of this technology incorporated into Bacula Enterprise Edition saves time and space in local storage, and leverages advanced techniques in administration of indexes. This typically results in significant savings of both time and space, usually extremely important in the management of data backup in companies.
Silent Data Corruption Detection. To detect if an error has occurred in the process of copying data during a backup or restoration operation, a verification of the transferred data can be quickly carried out, in order to check data integrity and reliability. This verification is done at the file level, without being limited to the backup data volumes.
Docker, Kubernetes and certified Openshift container backup solutions. Bacula Enterprise is among the first enterprise backup solutions to offer advanced and fully automated backup of Docker and Kubernetes environments, including their persistent data. Bacula Enterprise makes the usage of Docker and Kubernetes more reliable and convenient in supporting the workloads of both IT and DevOps that use Docker, Kubernetes, SUSE, Caas or Openshift.
Enterprise Microsoft 365 Backup. Bacula Systems' backup and recovery module for Microsoft 365 is available with a unique pricing model that makes a significant difference to all MSPs and large enterprises. Its module for Microsoft 365 includes advanced granular backup and recovery capabilities for OneDrive, SharePoint Online, Exchange Online, OneNote and Calendar.
Continuous Data Protection for Enterprises. Bacula's CDP does not require regular snapshots of the entire system. It saves only the bits of data that have changed, which results in seamless backups that are not taxing on resources and have no significant impact on the system's operational workload which is critical for enterprise-grade IT environments.
Enterprise Tape Backup Solutions. As an enterprise backup solution, Bacula Enterprise interacts with tape drives from different vendors and with diverse storage technologies, such as LTO, retaining compatibility with older hardware and taking advantage of the latest, without additional cost surcharges.
Enterprise-level File and Folder Backup. These data backup solutions support the directories and files of the different clients configured into the chosen backup schedule of an organization, with specific or common criteria assigned to them. Bacula as a best backup solution has the functionality to support files and open objects which are being used by users, guaranteeing complete and consistent copies. This technology fits especially for enterprise desktop backup solutions.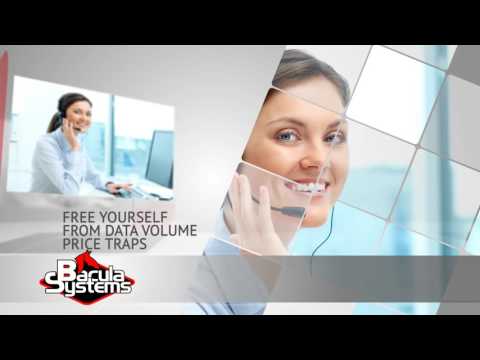 Each IT department faces its own unique set of challenges. Perhaps it is scalability. Perhaps it is high costs in the face of large data volume. Perhaps it is a set of old, legacy server and database and even operating system technologies that are still essential to your company. Perhaps a mixed or hybrid operating environment composed of both local resources and cloud? Or maybe a vast range of different data-types that all need to be backed up. Or simple enterprise-grade reliability?
Bacula Enterprise as the best backup solution gives you a direct, effective answer each time. This enterprise backup software is one of the most comprehensive, flexible and customizable enterprise backup solutions in the world. Just ask its users!
You may also be interested in: