Bacula – Much More Than Just Cloud Storage
Bacula goes all the way with Cloud interoperability and In-Cloud capabilities.  Contact Bacula to find out how you can benefit from Bacula and your unique Cloud strategy.
Cloud-Ready Architecture
Bacula architecture comes ready and prepared to be deployed completely on-premise, completely in cloud or in hybrid cloud environments. No matter where the data source is placed, Bacula can be deployed in the right place to protect your data, apps and any other information. On the other hand, you can precisely control where to send your backup data according to your policies and your organization's level of sensitivity and privacy. That includes usage range requirements too, in order to efficiently use the different tiers of the cloud to save costs easily and automatically.
Direct To Object Storage
Bacula can send data to Object Storage directly from Bacula to all public clouds. This includes to custom S3 Software Defined Storage solutions with advanced control functions, such as tier definitions from Bacula's side. But there's more; Bacula also backs up data from Object Storage and sends it to a different instance – or to any other kind of storage. More details are available here.
Bacula supports Cloud Storage as backup repositories – see the immense rage of built-in capabilities here.
SaaS Application Protection from Bacula
Bacula provides comprehensive, highly effective backup and recovery for SaaS applications such as M365 and, Google Workspace and AzureVM. More SaaS application coverage will be announced soon – contact Bacula now for more details.
Enterprise backup for service providers, cloud providers and MSPs
Providing a robust and reliable enterprise backup software for service providers is a challenge in the constantly evolving world of IT. Doing cloud backup at a profit while maintaining the necessary investments in innovation is a further challenge. This is where Bacula gives direct help. Bacula Systems offers technically advanced backup to cloud for service providers, helping service providers, cloud providers and MSPs operate much more efficiently and profitably. Find out more here.
More S3 Objects Backup and Recovery Features from Bacula: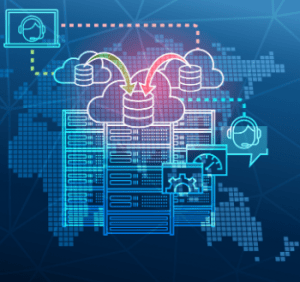 Bacula also delivers advanced Kubernetes  and Docker Backup & Recovery both on-prem and in the Cloud.
Global Endpoint Deduplication
Reduce network traffic when protecting Cloud hosts and improve speed
Send deduped data to the Cloud with GED
Full information here on Bacula's Global Endpoint Deduplication