Bacula Enterprise BGuardian Module
State of the Art Security Analysis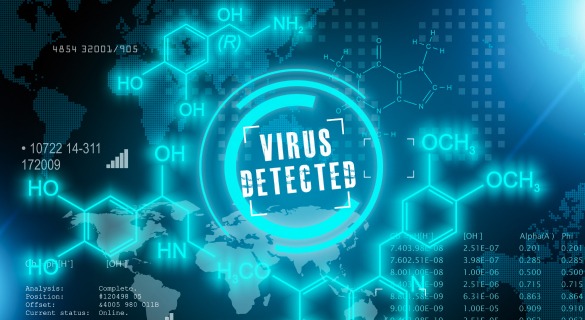 Data poisoning detection
Easily implement alerts of all suspicious patterns
1
Smart security assessment
Personalized management of environment security
Centralized detection of insecure configurations
2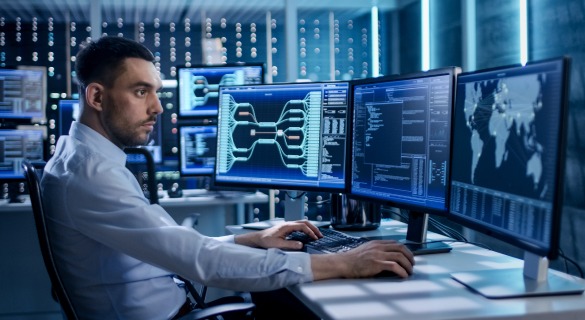 Highly controllable security
Granular encryption when sending data to untrusted storage
Global encryption to disk, tape or cloud with high control
Isolate/access data from each storage using keys
3
BGuardian is the ultimate tool in security analysis, designed to facilitate and automate some of the most important tasks around security analysis for a backup environment using Bacula Enterprise. It provides a comprehensive overview of your system's security posture, highlighting any potential issues, suspicious activities, and potential weak points.
With its advanced capabilities and comprehensive reach, BGuardian safeguards your environment by meticulously scrutinizing the entire Bacula configuration throughout your IT environment, the evolution and behavior of the executed jobs, as well as the status of the different components of the target system. Using statistical analysis and best-practices knowledge, it provides backup poisoning detection features, as well as a deep secure configuration assessment. It then extracts relevant valuable insights from the gathered information and presents it in the form of easily understandable reports.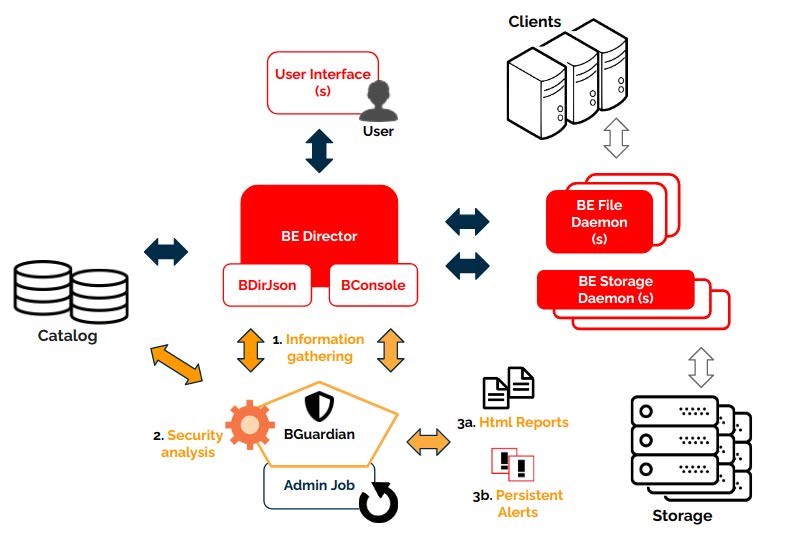 BGuardian also generates persistent alerts that serve as a framework to control and act upon all detected issues.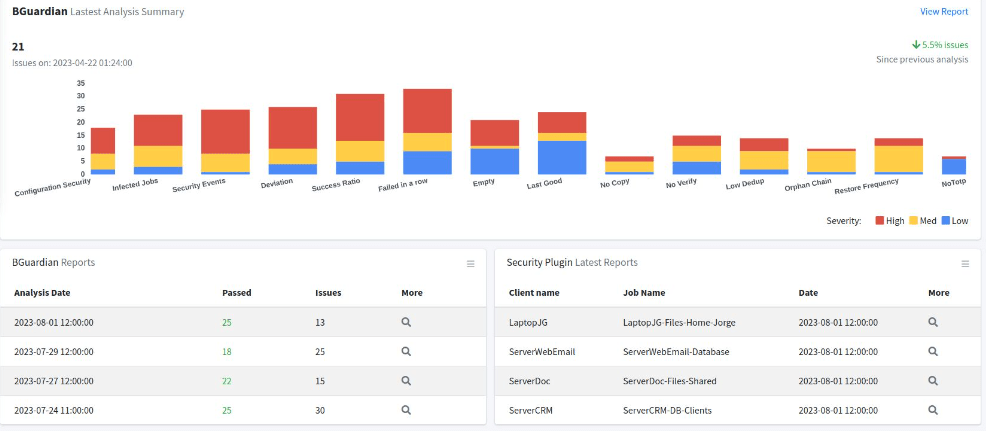 Despite BGuardian representing a huge step forward in very important help in terms of security for a given environment, it is crucial to note that security must be considered as a whole in any organization. This starts with the core stakeholders and roots of any corporation in making sure that a security plan and recovery strategies are well-defined and followed. It continues with the application of best practices at all levels – such as using secure communications, using less privileges principles (Zero-trust), using secure network architectures, strong passwords policies, monitoring and auditing processes, multifactor authentication, data encryption, data immutability and many other technical features.
However, probably one of the most important parts, comes with the application of common sense and a good education in secure practices for all people inside the organization, which means knowleddge on defending against phishing attacks, being careful with any untrusted or not updated software, not share private or internal information in sensible places, not reusing passwords, and much more. Download Bacula's security white paper here.
Bacula Enterprise is one of the very highest security backup and recovery solutions available in the industry today.
It is relied on as the main backup system by the largest defense organizations in the West. In addition, Bacula's highly modular architecture means you only use – and pay for – what you need.
Contact Bacula