Swisscom Corporate Business
Swisscom Corporate Business have a very complex network topology  with lots of firewalls and small interconnected networks that makes the challenge of having a full centralized backup solution difficult to implement.
The entire infrastructure was ready 'to go', being operated with a proprietary, closed source backup solution that was extremely expensive.
The main challenge was the need to use one robotic tape library shared across many networks through a Fiber Channel link, while also taking care of the locking of the tape drives resources. Bacula Systems developed the feature Swisscom needed as a plugin: the SAN Shared Storage plugin.
"The main factors that counted in our decision were the cost, because our previous solution was too expensive, and the fact that Bacula Enterprise is open core was an important point for us", said Yvan Broccard, Swisscom's Application Engineer. "Its attractive features were of course important as well, and previous success with Bacula on other projects helped us to decide to choose Bacula Enterprise. We migrated away from Symantec Netbackup; when choosing another backup solution, we did not consider any other software provider than Bacula Enterprise because Bacula was the most attractive by far", added Yvan.
Swisscom chose Bacula Systems for its flexibility, and for the good relationship it has with Bacula Systems' support and development team. "We chose Bacula because it does what we want, and because we like the way we can configure and operate it – in the Unix way. We also chose Bacula because of the way it is licensed and because it runs on all major platforms" said Yvan. "Bacula Systems developed a specific plugin for us and the support team was always ready to help us with their ticket system, correcting the small bugs at the start of the project, giving advice about the configuration and reacting quickly whenever a problem occurred" he added.
Technical description of the Swisscom deployment
Running the Bacula infrastructure mainly on GNU/Linux platform
More than 200 clients backed up daily : Debian Linux (around 80% of clients), RedHat Linux, Solaris 10, Solaris 8, Windows Server 2003 and 2008
10 Storage daemons, running on Debian Linux
1 Bacula Director, running on Debian Linux (a VM)
Using a PostgreSQL database for Bacula, with warm standby replication between Bern and Zurich for the catalog
Using two tape libraries : one in Bern, one in Zurich. They are Storagetek SL500 with LTO4 drives, each with two drives and 50 slots for tapes
The Storage Daemons are run on HP Proliant DL 360 G7 servers, they all have a Fiber Channel HBA
Using a Fiber Channel backbone to interconnect all Storage Daemons, Tape Drives and Libraries between Zurich and Bern. This is a Cisco MDS9000 Fabric Switch
Using "Copy Jobs" for geographical redundancy, to allow jobs data to be duplicated in another place
Backing up 250Gb / day with incremental jobs
Backing up 5Tb / month with full backups
"Spooling" the data to Netapp mounted partitions on the FC link
Producing reports on the backup jobs with Splunk (data mining tool)
Configuring clients automatically with "Puppet" (configuration management tool)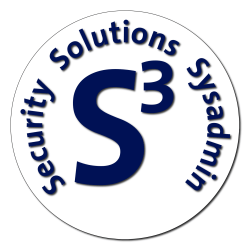 What were the ROI and cost savings over three years? Yvan's answer: "Compared with the solution we had before, it is far preferable for us to run Bacula Enterprise" said Yvan. "Also, the flexibility is great. For example, the database model is clear and we have the choice between PostgreSQL, MySQL and SQLite. Flexibility for the "Run Script" is also outstanding and being able to customize the database is handy, for creating reports, for example. Network transport encryption and data encryption is done via standard tools and libraries (openssl)" said Yvan.
Regarding scalability, Yvan explained: "We've been increasing the number of Bacula clients over the last year. We started with just a couple of clients, going to more than two hundred now. With Bacula Enterprise, it was possible to use the full capability of our infrastructure. And with the deployment of more and more virtual machines, it is sure that the number of clients will increase further".
Yvan concluded: "We're satisfied with the Bacula Enterprise backup solution and we might in the future rent our infrastructure internally for other Swisscom departments that would like to share the success of our solution."
You may also be interested in: