Announcing Bacula Enterprise Edition 8.4
Featuring Instant Single File Restore for Virtual Machines and Single Mailbox Restore
(find more details on Bacula Enterprise Edition's Exchange Single Mailbox Restore further down this page)
VMware Instant File-Level Recovery. So Quick. So Easy.
Bacula Enterprise Edition 8.4's new Single File Restore for VMware comes with industry-leading speed and convenience. Finding and restoring single files is now so fast and easy, you need to see it to believe it. From entire physical environments, to VMs, entire servers, applications, single files and folders or granular application objects, Bacula Enterprise Edition 8.4 brings backup and restore to large data centers with industry leading cost efficiency.
Single File Restore for Virtual Machines becomes particularly useful when you need to restore from a backup copy of a virtual machine a critical data file that has become corrupted or lost for some reason. Want to avoid restoring an entire virtual machine? Frequently, recovery cases only require single files to be restored from a backup. In these cases, you can now save yourself a lot of effort and time – and just recover the individual files that you need.
Request your free trial of Bacula Enterprise Edition 8.4 here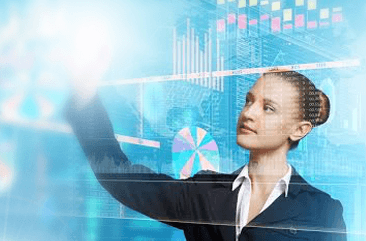 Perform Single File Restore From a Huge Range of Systems
Bacula Enterprise Edition 8.4 can do File Level Restores (FLR) for any Virtual Machine running Guest OS's and File Systems that VMware supports. Bacula's Single File Restore for VMware is compatible with an impressive range of systems, including Linux, Windows, LVM support, ext3, ext4, and XFS, Windows FAT, NTFS, multidrive – and many more. Full, Differential and Incremental backup are all supported
Enjoy Interface Flexibility.
Single File Restore can be via either text interface, or BWeb Management Suite. So you get the opportunity to use customized scripts, or use an easy, informative GUI interface. Or mix and match as you require. See an example of one of the Single File Restore GUI's here.
Management and operation can be via either text interface, or BWeb Management Suite GUI. Find the files you need in seconds – and restore easily.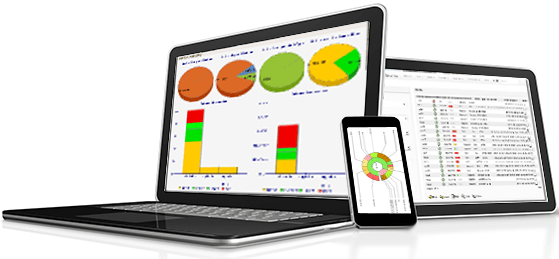 Exchange Single Mailbox Restore. Fast and Simple.
Bacula Enterprise Edition 8.4 makes restore of individual Exchange mailboxes quicker and easier than ever. It gives you instant visibility into your Exchange backups along with the ability to restore single mailboxes with a speed and ease unmatched by any other vendor.
Fast restore for ALL your Exchange backups
Bacula Enterprise Edition restores ALL of your Exchange mailboxes, whether on virtual or physical machines – including even compressed, deduplicated, Full, and Incremental backups. This brand new functionality brings you never-seen-before flexibility in how you approach your Exchange backups, delivering improved efficiency and a direct reduction in the time you spend restoring Exchange data. See the Exchange Restore GUI here.
Ease and Speed
Bacula Enterprise Edition 8.4 brings fast, granular Exchange restores into your hands with simple, sensible tools:
Recovery of hard deleted items, with speed and ease using Bacula Enterprise Edition's advanced tools
Application-item recovery
One-click mailbox restores, using either the dedicated GUI or the BWeb Management Suite for help desk operators
Use Bacula Enterprise Edition 8.4 on your existing Bacula backups of Microsoft Exchange, including even your old Exchange backups — with no additional metadata or backups required
Relocate restored mails into either the mailbox or into a sub folder
Free Space Management for Deduplication
As Bacula Enterprise Edition also further improves its impressive Global Endpoint Deduplication engine, version 8.4 now features a new free space management tool to better allocate blocks, and optimize disk space usage. Be sure to find out more about Bacula Systems exceptional Deduplication technologies here.
New 'Client Overview' and Restore Panel
This new release features further functionality for BWeb Management Suite, with GUI visibility for Client Overview, and a new Restore Panel.
Important Notice: VMware and Microsoft Exchange are trademarks or registered trademarks of VMware corporation and Microsoft Corporation respectively
Request your free trial of Bacula Enterprise Edition 8.4 here
Training is available in different locations, depending on the Certified Bacula Systems Training Center you choose.
For a free assessment of your IT environment, contact us.
Bacula Enterprise Edition: Try for Free!
You may also be interested in: