Tricore Solutions makes huge gains by shifting to Bacula Enterprise Edition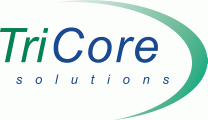 MSP's the world over face a challenge that is becoming critical: that of increasing data volume, coupled with their data backup vendor charging them according to their data volume. It's becoming exorbitantly expensive. To add insult to injury, some MSP's need features their backup and data recovery vendor simply cannot provide.
Tricore Solutions is headquartered in Boston, MA, with offices in India and throughout North America, and provides a full suite of scalable and reliable managed application, cloud and infrastructure hosting, and consulting services to enterprise organizations. Its business – and data volume – is growing rapidly, and accordingly, it needs to keep adding additional tapes and drives for its tape library. It was getting progressively more difficult to keep backup-to-tape time short enough to be completed in a timely manner so that the tape company could move them offsite.
In addition to the difficulty of keeping backup-to-tape time within schedule parameters, there was another challenge: when backing up to tape, some of the larger database systems were taking too long and this situation was not optimum for some of TriCore Solution's clients. Ultimately, a change of backup and data recovery vendor was required.
Take a look at the Tricore Solutions case study to find out how these and other challenges were solved by switching to Bacula Enterprise Edition. In addition, other benefits include fast restore speeds, high performance deduplication, integration with Amazon Glacier, scalability beyond 1000's of servers and huge savings on time and disk space.