Data Backup Systems: Definition and Types
What is data backup system?
A modern data backup system is one of the most important safety elements of a computer or server, whether it is related to your job or leisure. Every single application or operating system can be reinstalled multiple times, but when you lose the data, recovering and recreating the original data can be immensely stressful, frustrating or simply impossible without the properly configured backup systems in place.
Data is a company's most useful resource, and losing it can often be disastrous. Therefore, a dedicated backup and recovery system is capable of offering a lot of different advantages, including:
Better productivity for employees – no need to rewrite reports, recalculate spreadsheets, and so on since the data does not get lost permanently;
Protection against ransomware. Correct backup against this threat is critical;
Longer history and archives – backed up data makes it that much easier to build up corporate archives, which are essential for some forms of compliance;
Less stress in general – backups mean that you are that much safer from any sort of negative event or a natural disaster, making your company much more resilient and stable;
No data loss – any kind of unfortunate event or a natural disaster might result in a data loss, which is a reputational blow as well as a financial one. The main goal of backup systems is to prevent that from happening in the first place;
Easier auditor satisfaction – while the difference in laws is quite considerable depending on the jurisdiction, having all of your financial and other recordings safe and always available is typically very important.
Significant data loss in a company may result in its subsequent bankruptcy. System administrators should always backup any valuable information and have a plan for recovering this data in case of failure or theft. Many different kinds of adverse events can happen to a computer or server, such as cyber-attacks, cyber theft, physical theft, hardware and software failure. However rapid data recovery using a properly installed backup and recovery system typically helps to minimize the negative impact of these all-too-often occurrences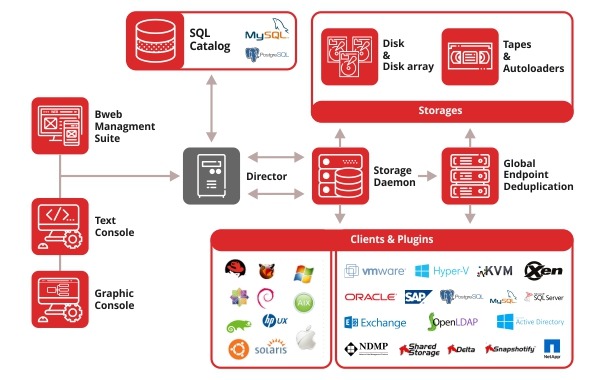 Explore Our Products
The types of data that you almost certainly should be backing up may include:

The idea of a backup seems relatively easy at first, however, it can be somewhat problematic to figure out the best way to implement it – and the best backup type to use. There are three main types of backup that are used the most in the industry:
Incremental backup – generates a copy of data that changed since the last backup was performed; this backup is relatively fast and not too storage-heavy, but it does create a lot of different backup versions that might be problematic to put together when there's a need for it.
Differential backup – a somewhat similar principle to an incremental backup, this one generates a copy of every file that was changed since the last backup was performed; the only difference is that differential copies everything after a full backup only, while incremental detects changes after backups of any type.
Full backup – the most simplistic one out of the three, generates a copy of all of your data; it creates extremely large backup batches and takes a long time to perform, so it's not uncommon for it to be used in combination with other backup types.
More information about backup types and specifications can be found in our article about types of data backup.
Here are some fundamentally important recommendations for your backup strategy:
First and foremost, you should encrypt any backup containing sensitive data.
Second, you should not forget to put your backups in different locations: offline and online.
Third, it is a good thing to always verify your backups to ensure that files can be retrieved.
Choosing the scope of your future backup system is one of the many decisions
you have to make when deciding to backup your data.
The next important decision would be deciding what your RPO and RTOs are.
But first, we have to go over the definition of disaster recovery.

Disaster recovery (or DR) in IT is a significant part of security planning as a whole. It is a set of procedures and policies that are supposed to protect your business in case of some sort of negative event, be it cyberthreats, natural disasters, building failures, device failures, and so on.
The entire point of disaster recovery is to help you with recovering from a negative event as fast as possible to preserve business continuity. It does take a large number of processes as a prerequisite, such as risk assessment, business impact analysis, and so on. That way, you can identify specific IT services that can be used to support the most important parts of your business. You can use our whitepaper to learn more about how to implement a successful DR strategy.
Since there are many different measures that can fall under the disaster recovery as a whole, it's possible to find out three main categories of measures that can be used:
Detective – used to detect and discover various negative events;
Corrective – tasked with correcting errors that have been caused by negative events or disasters;
Preventive – aimed at preventing negative events in the first place.
The point of a disaster recovery plan is to keep business continuity no matter what kind of event affects you. That's why it's also important to check on your disaster recovery strategy on a regular basis, and improve it whenever you can so that you can be sure your company is not destroyed by a single problematic situation.
While the overall process of figuring out a disaster recovery strategy is relatively complicated, you can always use our disaster recovery template to help you with the initial setup. Speaking of downtime, there are two measurements that are used when it comes to the success of a DR system – RPO and RTO.
Recovery Point Objective and Recovery Time Objective
Keep in mind that if your data is constantly changing, and if you experience some sort of hardware or software failures that result in you losing your data – you will only be able to recover that data as it was at the moment of the last backup process. This time period between subsequent backups is called Recovery Point Objective (RPO), and it signifies the amount of work and data you are prepared to give up in the case of data loss.
While making the RPO shorter means that you would potentially lose less data – it also means you'll need more storage capacity and likely pay more for more frequent backups. Similarly, at the same time it's safe to say that a longer RPO likely costs less – if you're willing to increase the risk of greater data loss.
A lot of companies, especially starting businesses and small or medium-sized companies are using an RPO period of 24 hours – it means there's only one backup created each day. Using newer solutions and applying a larger budget you might be able to afford an RPO time of several minutes. There's also the possibility of having different RPOs for different parts of your data (tiered RPO) based on your own priorities. That way you can backup the most crucial data more often and implement a much longer backup time for less important data.
One more important term worth mentioning is 'Recovery Time Objective' (RTO). This  represents the overall time it takes for you to recover your backed up data in case of a software/hardware failure and get back to the point of working normally again. One of the main principles of business is that if your system is down, you are losing money – and the faster you are able to recover, the less money you lose. But it is not that simple: in the same way as with RPO, making your RTO shorter means you will likely have to get better software and more hardware that can restore your data more quickly – and it can become rather expensive after a certain point. Regarding industry standards; the overwhelming majority of businesses keep their RTO at the "several hours" mark.
Be especially cautious of using any USB or similarly connected device for storing any of your backup information. Backup and recovery systems that are implemented but are kept on media connected to your computer can be threatened by the very same dangers that your PC can.
If you have the benefit of using a fast internet connection, you can try installing an automated online backup service. The benefit is in the availability of the data from any computer which is connected to the internet. However, in the case of large data sets this backup and recovery solution can be slow, especially the first time you make the data transmission through the system. Do not store data or leave sole backups in the automated online backup and recovery systems on a long term basis, as there have been multiple occasions when the providers have shut their services down and not been able to return any of the customer's data.
It helps to determine how often you change your files. If you need to edit documents frequently and on an ongoing basis, it may be best to back them up via the Internet (either an automated online service, as discussed in the above, or with a more basic, manual online method). However, the internet can be a very slow option for backing up large media files. For this issue try using physical hard drives which can then be taken off-site and offline to ensure their safety. By the way, don't forget about good old-fashioned CDs and DVDs. They are cheap and versatile, but do tend to be slow. It all depends on how often your data changes, how much data you need to safeguard, how critical it is, and how patient you can be.
Creating a centralized data backup system is a good multi-server solution, where you connect several computers to one another, get internet through a router and use network-attached storage (NAS). The backup storage device is universal to all of the computers in the local network. This can be useful for using other devices, including printers, and for managing a high volume of data. The majority of NAS drives are already equipped with some tools for backing up. With them, you get instant access to a very large drive, which can hold large-file media from every connected PC. IT departments and data centers are often using such network attached storage devices, because of their efficiency.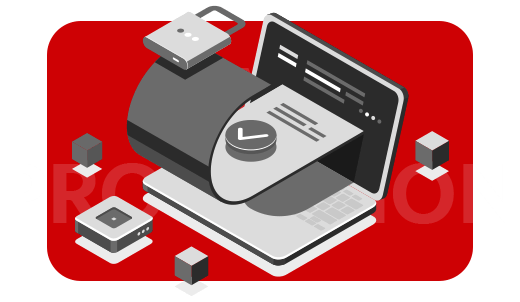 The final stage to the problem is to back up the backup system by itself. Never have only one copy of your data and settings. Ensure your protection by adding multiple backups to your system. Always protect immediately necessary files, e-mail to yourself or put it on a web drive. Change your backup and recovery systems and have any file in at least three copies, preferably in different forms, online and offline. Try not to rely on the mechanical parts. If you expect your hard drives to last forever, you could be in for a lot of pain. Anything that has moving parts in it is much more likely to break down, as opposed to high-endurance CDs and DVDs that can last almost forever – although even then, only if stored correctly, which is difficult to ensure.
What is in the backup and recovery solution structure?

There are multiple types of backup tools, services and solutions available on the market, with each offering different RTOs, RPOs and/or the overall data amount they can work with. The information below gives a general idea of their classification.
Hardware Backup and Recovery Systems (Appliances)
Actual hardware storage is often represented by various rack-mounted devices of different sizes that can be installed and connected to your company's internal network. Most of the time they are easy to both install and configure – you rarely even need to install any software to make it work, nor to provide some sort of separate server or OS to start your backup and recovery process. The backup process itself can be started once you've installed the necessary software on your working systems. This type of backup solution can give you access to files you've backed up, as well.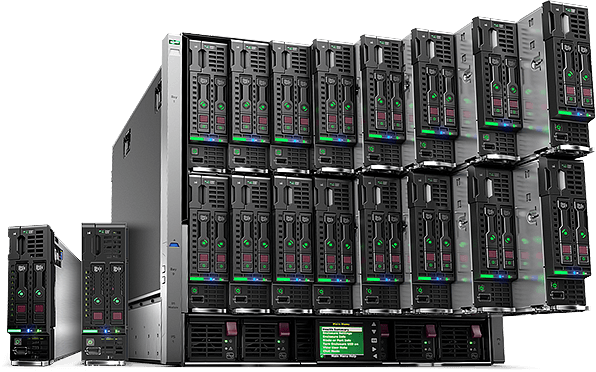 One thing you need to remember is that if this type of device is your only data backup repository, and it fails – you'll likely lose everything. You can have a secondary backup solution to lessen the potential of such a disastrous event, but your recovery time is going to get longer due to the sudden need to access your secondary backup solution. On the other hand, it may be possible to support your physical backup with a cloud-based one as well. This solution could work well for long-term data storage purposes.
Rack-mounted devices are not the only example of a hardware data storage, it can also be pretty much anything that can store data, from USB flash storages and CD/DVD disks all the way to optical storage and magnetic tape recorders. There is also one more popular option – to use NAS (Network Attached Storage). You'll be able to keep large amounts of data and be able to restore both complete backups as well as individual files or segments of your backup.
Software Backup and Recovery Systems
Hardware appliance solutions aren't the only option available, There are also plenty of software backup solutions, which tend to be more popular – and the way they operate is completely different. This type of backup solution is installed onto your own systems and after the initial setup it handles the backup on its own. There is also a choice of where your backed up data is saved: it can be either on dedicated servers created specifically for this purpose or it can be on some of your own existing systems. However, if you choose to get yourself a server for backups only, you will still have to manually install and set up the OS and the preferred backup software on that server to allow it to act like a storage for your backups. It's also important to mention that backup software can also be installed on a virtual machine.
When comparing hardware and software directly, note that software typically offers much more flexibility when it comes to the amount of options you have available, especially if your company's infrastructure is constantly changing. Also, the lack of hardware parts often make software solutions much cheaper than hardware ones, in addition to the fact that you can choose your own storage destinations.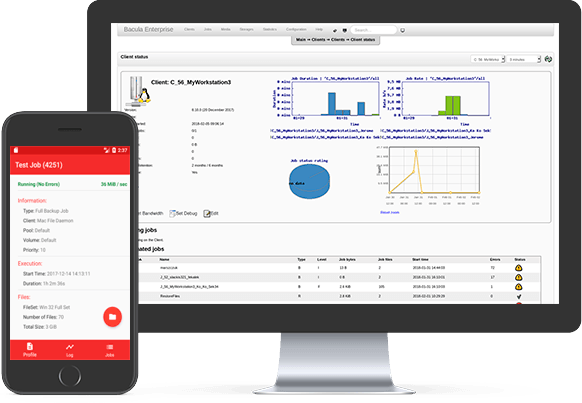 Cloud Backup and Recovery Systems
Modern IT trends are quite actively exploiting putting increasing amounts of data in the "cloud" – and data backup is no exception to that trend. That is why there are multiple service providers offering backup-as-a-service (BaaS) as another type of backup solution. By installing certain agents onto your computers and other devices you can both backup and restore the data between that device and the cloud storage provided by the vendor. Out of the currently presented three types (hardware, software and cloud-based), BaaS is the least complicated one, as you don't have to get yourself a storage of some sort and you don't have to install and configure any other complicated software such as  an OS.
On the other hand, if you're dealing with and storing any kind of sensitive data, you might want to check if your chosen BaaS vendor meets your required standards before entering into a backup and recovery contract with it. For example, security standards are a likely aspect to consider carefully.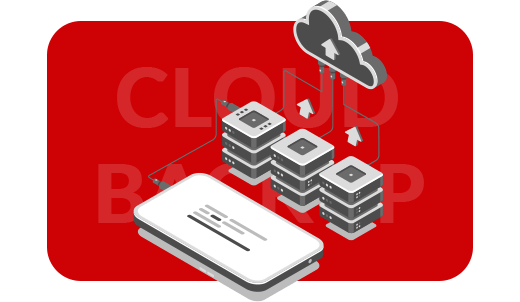 Connectivity of the data backup and recovery system elements
There are several types of connection interfaces used in storage, and therefore implicated in backup and recovery. We can divide them into two categories:
Local interfaces:

SCSI;

eSATA;

USB;

FireWire;

Long-distance technologies:

iSCSI;

Ethernet (LAN);

Fibre Channel;

Internet.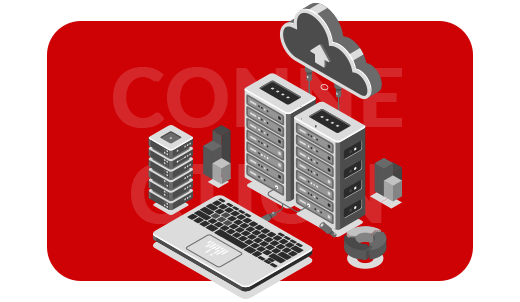 What is the best backup solution?

Each backup and recovery solution has its own advantages and disadvantages, and many of them have different strengths in different situations. You'll want to consider  a lot of factors when choosing a backup and restore solution for your business, including RPOs, RTOs as well as your own organization's individual business and technical constraints and requirements. Here are some examples of features and characteristics that you would want to see in a good backup and recovery solution:
Capability to adapt to heterogeneous environments, since it is not uncommon for businesses to use many different types and versions of hardware and software appliances
Configuration options for different backup levels; while this is basically a prerequisite for most of the backup software providers, having more customization options in terms of backup levels, types, and other operations is always a plus
Integration options with different devices, not just desktops on a specific OS – smartphones and tablets also have to be included in the supporting package
Simple but effective control over data management, configuration, monitoring, administration, etc.
Ability to perform several instances of backup or recovery operations at once; automation and scheduling are also a part of this
Scalability as a default option, to be able to grow and expand in capabilities along with the organization in question growing
Notify all of the concerned parties about backup executions and operation statuses, be it via email, web version, monitoring interface, etc.
There is a useful industry approach to backing up your data that is worth noting: this is the practice of storing your data in three different places, using two different storage types and with one extra copy stored somewhere in a different geographical region. It is widely called "the 3-2-1 strategy". Some of the examples of this strategy include ideas like disk-to-disk-to-cloud or disk-to-disk-to-tape (D2D2C and D2D2T). Both of these examples mean backing up your data to some sort of unified network storage, and then that same backup is copied to cloud storage or to tape.
Backup management
Another important factor that should be kept in mind when it comes to choosing a backup solution for yourself is backup management. This is the ongoing process of administration for various operations related to data protection. The amount of effort required for successful backup management varies greatly depending on the backup method of choice, among other factors.
Backup management can be surprisingly costly, so it's always useful to keep it in mind when calculating your expenses. Some of the most popular backup management features are:
Backup verification;
Compatibility with other apps;
Routine task automation;
Retention based on custom policy, and so on.
While some of these capabilities might result in an overall higher price for a backup solution, it's important to remember that it's not uncommon for lower-cost backup management solutions to have barely any functionality when it comes to managing actual backups, which drives more administrative costs instead. In this situation, it's important to remember about the TCO (total cost of ownership) when choosing a backup solution for your company.
In some cases, backup and recovery solutions might even present you with an entire system dedicated solely to backup management and all of the subsequent tasks. For example, Bacula Enterprise provides BWeb Management Suite – a backup management system with many features and easy access to them. BWeb is custom-tailored to Bacula Enterprise's capabilities and offers an improved experience of managing a Bacula Enterprise backup system in its entirety. You can learn more about BWeb specifically, as well as its features, on this page.
Conclusion
A good backup solution means you can sleep at night and helps you quickly get back to being productive in case of failure. Try to find an approach that will suit your needs and offers the best way for storing your valuable data. Devoting some time to determine the best backup approach that suits your needs may not be attractive, but it is necessary to protect yourself and your business. Always back up your data!
While the task of choosing the correct backup solution for yourself might seem overwhelming at first, you can always refer to our article about best backup software in 2023, in which we provide more information about what to look for in your backup solution, and also present some examples of qualified backup solutions on the market.
Latest posts from our data backup and recovery systems blog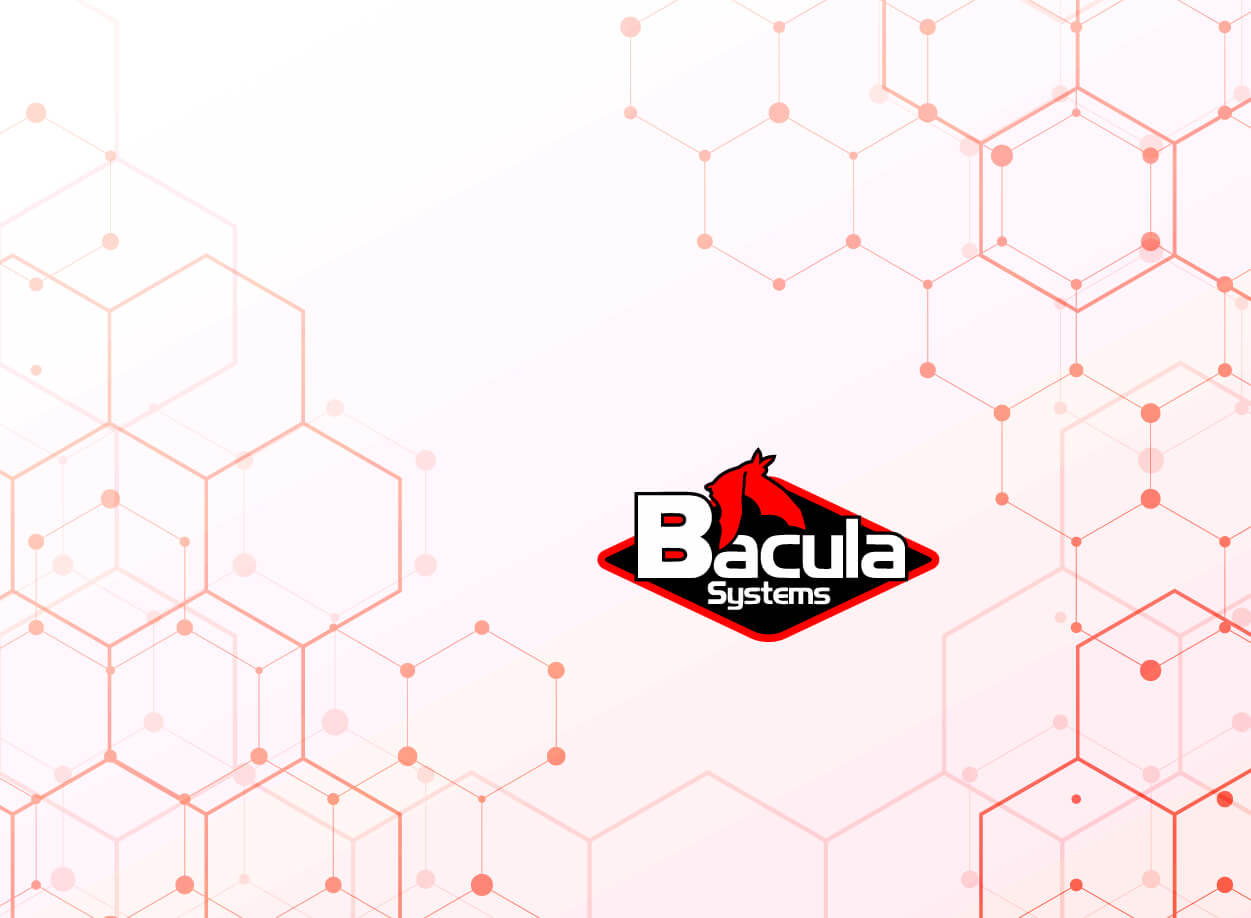 ContentsMultiple ways to perform MariaDB backup and restore operationsMariadb-backup (Mariabackup)mariadb-dumpPercona XtraBackup and mariadb-hotcopymylvmbackupPercona TokuBackupThird-party GUI toolsThird-party backup software with snapshot capabilitiesThird-party MariaDB backup softwareVinchin Backup & RecoverySQLBackupAndFTPUrBackupZmanda Recovery ManagerHandy BackupAhsay's MariaDB BackupAcronis Cyber ProtectBacula Enterprise as a MariaDB backup database solutionConclusionWhy you can trust us MariaDB is a relational database management system that is distributed…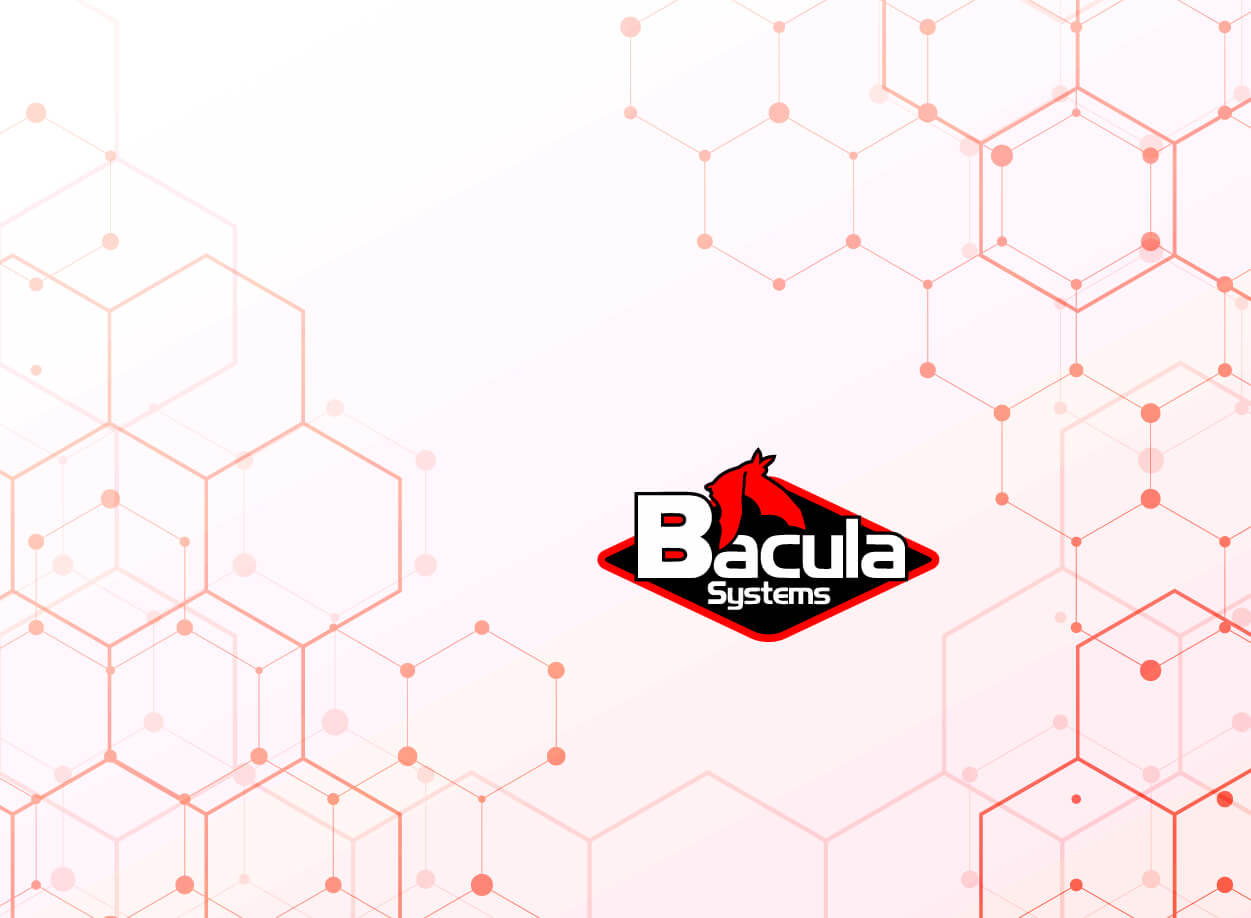 ContentsIntroductionImmutable backup and why it is necessaryWhy immutable backups are not enough?Air gapping and immutable backupsImmutable backup solutionsUnitrendsVeeam Backup & ReplicationVeritas NetBackupCommvault Complete Data ProtectionBacula EnterpriseDruva Data Resiliency CloudMSP360ZertoCohesity HeliosNAKIVO Backup & ReplicationRubrikConclusion Introduction Data permanence as a general idea is not something new or groundbreaking, it has been around for an undetermined number of…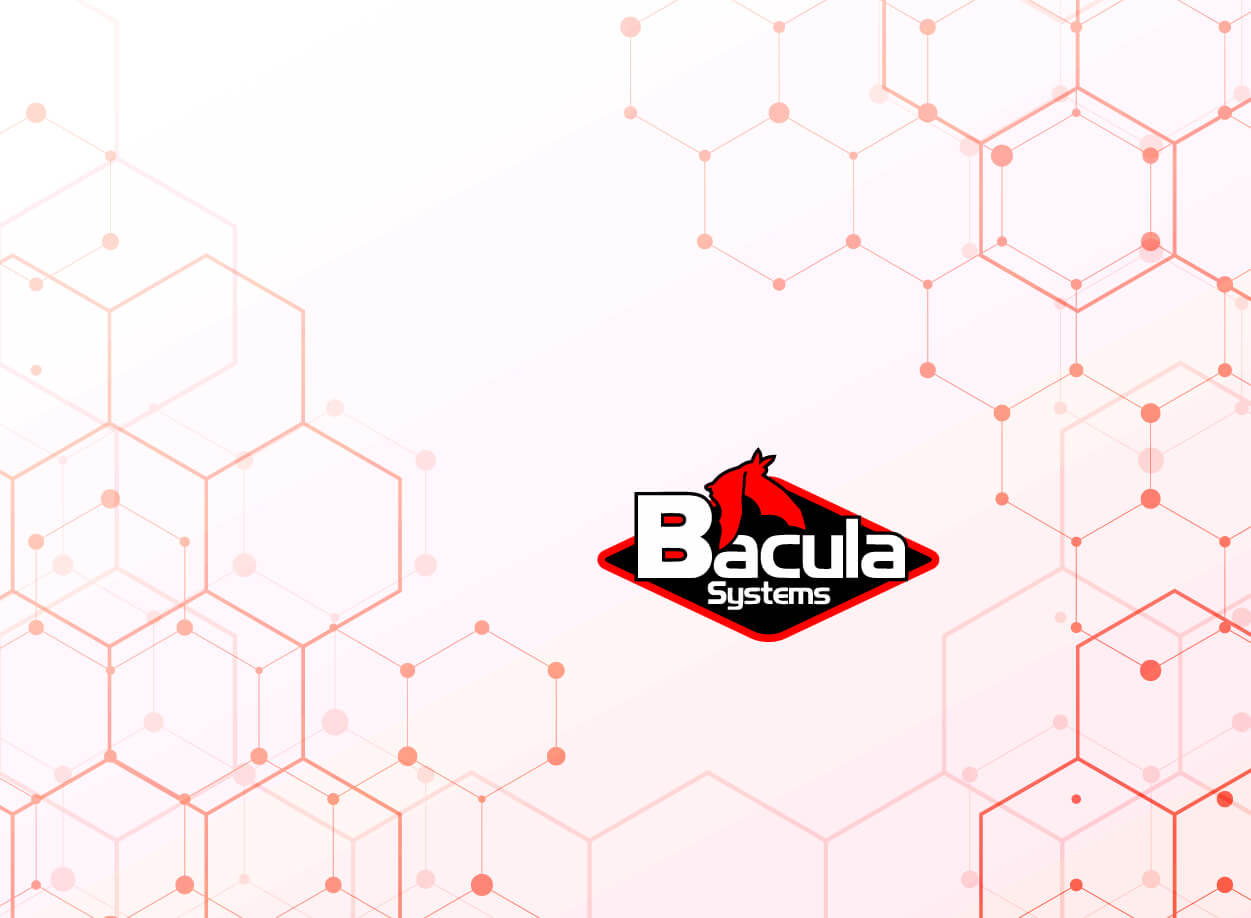 ContentsIntroduction to Google WorkspaceReasons to backup Google WorkspaceExamples of Google Workspace backup solutionsCloud backupsSelf-hosted backupsBacula Enterprise as a Google Workspace backup solutionGoogle DriveGmailConclusionWhy you can trust us Introduction to Google Workspace Google Workspace is the latest iteration of Google's collection of products, previously known as G Suite and Google Apps. Google Workspace includes products such…

You may also be interested in: