Disaster Recovery: CIO Magazine
Data center technologies have been increasing in prominence owing to the financial and operational benefits they offer to organizations. However, this arena is invaded by many issues resulting from the meteoric rise of data volume and need for security, flexibility, and the need to cost effectively manage finite resources. Bacula System s' exceptionally safe, flexible, easy-to-use, and dependable solutions are of immense utility in addressing these challenges faced by many large data centers. The Switzerland-based organization operates on the philosophy to 'set data centers free ' by offering Open Core backup, restore and disaster recovery solutions that do not tax data volume. "Our company's data center technology is built with a modem, easy to use and modular architecture that backs up both physical and virtual environments," says Frank Barker, CEO, Bacula Systems.
Bacula Enterprise Edition is one of the firm 's core disaster recovery offerings that is priced independent of customer's data volume and relieves them from any form of vendor lock-in. This solution supports relational database catalogs, heterogeneous client support, as well as backup to disk, tape, and robotic media libraries. Bacula Enterprise Editions consists of highly modular features like one or more 'Directors' , 'Storage Daemons' , 'File Daemons' and a Catalog to boost the data restore time of data centers, while driving down their costs. Additionally, the Enterprise Edition enables clients to significantly curb unnecessary hardware costs, storage requirements and minimize network bandwidth utilization through features such as Global Endpoint Deduplication. This deduplication process simply eliminates redundant pieces of data without rendering them unusable.
The advantages of Bacula Enterprise Edition do not just end here. For example, the Directory Server Plugin, one of the solution's many plugins, ensures easy interoperability and also performs granular level backup to restore all or just one LDAP object. Furthermore, Bacula's VM performance backup suite provides backup and replication for hypervisor environments regardless of their size. "Our Global Endpoint Deduplication technology is equivalent of putting a turbo charger onto an engine. The solution being highly customer-driven assists data centers to save time, money and other resources," adds Barker.
Bacula drives innovation for data centers' customers and unlike its counterparts, the company has a single software platform that assures long-term productivity and speed. "Our solutions resonate with customer needs," adds Barker. "Due to the features and the massive range of OS platforms supported, our data center customers love us for giving them security, a highly stable product, and no hidden or extra charges as their data volume inevitably grows year over year." Bacula has had various cases of helping customers to achieve scalability, reliability and improving performance in mission-critical environments. In one instance, NASA approached the firm to deploy an easy-to-integrate and transfer solution to transport data over a SAN as well as operate with a Hierarchical Storage Manager. NASA already had disk volume of 1.5 PB in size provided by NASA Langley's IBM HPSS implementation that comprised of Oracle SL8500's sliding capacity file system. Bacula delivered a solution to backup nearly 300TB and 750TB on the server side with an additional 24 tape LT0-4 library . With Bacula's support, NASA incurred savings of about 20 percent over renewal of support, while receiving an additional 200 client licenses, MySQL server plugin, and bare-metal recovery.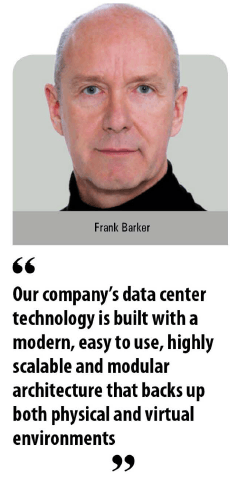 "We are excited and honored to have been selected by high profile enterprises and govemment organizations around the world who have replaced their existing solutions with Bacula Enterprise," extols Barker. Going forward the company plans to expand Bacula in line with evolving customer needs especially around its already impressive snapshot management, virtualization, auto discovery and predictive support.
You may also be interested in: