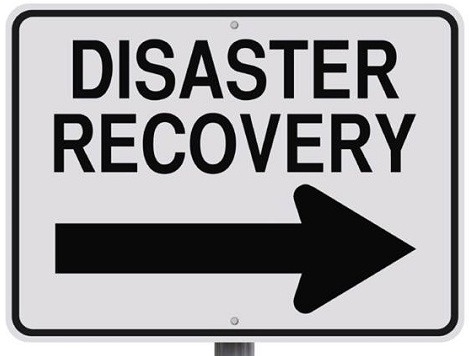 Disaster Recovery and backup, as of now, has three different protection levels. Some backup solutions do them better than others. But if possible, trying to implement all three levels is usually the best thing. The three different levels are:
1. Data: This level protects user and/or application level data. It is usually done by making back-ups of files, dumps, and other system types.
2. System: The target of this level is to lower recovery to the least possible amount of time. Virtual machine exports, systemstate for Windows, bare metal backup, and filesystem snapshots are approaches that work well in this level.
3. Application: The goal of this level is to make sure the application operations are consistent, and that specialized restoration of critical data is achieved in the shortest timeframe allowable. This is accomplished using backup-specific plugins or Named Pipe commands that restore instances directly, without the need of disks for import. Bacula's showcase 'Point-in-Time' restoration repositories are extremely useful at this level.
It is routine to set up dump type backups to give access to data level restores and backups of entire bare metal machines or VM exports for speedy restoration of operations and copies of transactions for agile PITR recovery and restoration of service.
Bacula Enterprise offers massive flexibility, customization and freedom for IT departments to implement backup in the way they choose. One of the factors that helps facilitate these unique characteristics is that it makes available a number of cross-system modules to ensure enterprise-level integration – and ensure protection at all levels. These advanced modules are:
Directory Server – Enables an administrator to closely manage, perform and control restore of object level data
SAP – Bacula's certified SAP module works with SAPs back-end interface to make backups and restorations faster and easier by leveraging SAPs own database systems and tools
SAP HANA – A SAP-Certified module that uses the official SAP Hana interface and database tools for a whole range of advanced functionality
MySQL – Allows information such as users roles and databases to be retrieved from any point in time
PostgreSQL – Makes backups and restorations faster and easier for PostgreSQL clusters
Incremental Accelerator for NetApp – NetApp archives are efficiently and reliably backed up, especially those with large volumes (High Count of Files or High File Count)
VMware – Agentless backup. Allows bare metal recovery for vSphere and provides easy protection for critical data applications, including granular level image restoration
Delta – Analyzes and identifies differences between block level files; creates binary packages for backup, and can drastically reduce file-size where there has been little change between backups
SAN Shared Storage – Allows only one server at a time to be linked with every device
VSS – Provides backups for over 15 Windows solutions (Exchange, Sharepoint, @SYSTEMSTATE, to name but a few) using and building on the Microsoft Volume Shadow Copy service with specific functionalities available for each one
NDMP – Provides the ability to back up NAS devices utilizing NDMP protocol
S3/Azure/Oracle/Google Cloud Storage – backs up VMs, databases, normal files, and many other applications and make copies to a public or private cloud by using the S3 interface. Highly advanced cloud caching, transfer bucket and bandwidth management tools are also available
MS SQL Server – Advanced and specialized backup techniques for MS SQL databases and servers
Hyper-V – VSS API makes full backups, and recovers full images as well as disk images; Also performs snapshots of VSS-based programs
KVM – Full, differential and incremental backups. File-level backup, including self-discovery of VMs
Xen – Delivers bare metal recovery for Citrix XenServer VMs and snapshot copies for any guest VMs
Proxmox – Enables DR (disaster recovery) of VMs (including QEMU and LXC guests), online snapshots of any guest VMs including QEMU and LXC, allows full VM image recovery
Swift OpenStack – Recovers items individually in the backup process; any container or metadata of objects modified after the previous save will be backed up while performing differential or incremental saves
BWeb Management Suite – Manage the entire Bacula Enterprise environment (deploy, manage, view, analyze) from a streamlined, graphical, central, browser interface
BCloud Service – User-focused web frontend which brings certain backup admin functions to the user through Backup as a Service (BaaS); exploiting Bacula Enterprise's REST API
These and many more enterprise-grade modules are available with Bacula Enterprise.
Research and key content courtesy of Bacula Do Brasil.