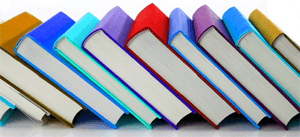 Paul Bastable
Systems Administrator, Group Technology Services | A member of Holtzbrinck Publishing Group
«What I especially like about Bacula Enterprise Edition is that it is extremely reliable. Even if there is a problem, it is really easy to figure out what the problem is. Your support guys have been wonderful»
About Bedford/St. Martin's
Bedford/St. Martin's is an American publishing company specializing in humanities college textbooks. Bedford/St. Martin's is part of the Bedford, Freeman, and Worth Publishing group owned by the Macmillan Publishers, which is in turn owned by the Stuttgart-based Georg von Holtzbrinck Publishing Group. Group Technology Services are also owned by Georg von Holtzbrinck Publishing Group. Its offices are located in Boston and New York. The company was founded in 1981 by Charles Christensen and Joan Feinberg as Bedford Books, an imprint of St. Martin's Press. Georg von Holtzbrinck Publishing Group has published a wide variety of books, such as classics by Agatha Christie, Jean-Paul Sartre, Ernest Hemingway and John Updike. Other well-known publications of the company include the scientific journal Nature and Scientific American.
The Challenge
"We actually started using Bacula over five years ago. Our company was acquired, and in turn, other companies were brought into the group. The massive increase in data that needed protecting called for a re-vamp and overhaul of our entire backup and restore infrastructure. Part of the plans were that we were looking at an upgrade to a 26TB raid array, and we needed a backup solution that could easily deal with that. So when the need to connect with those other departments came up, it became clear that a complete change in our approach to data backup was needed, because the previous backup solution just couldn't cope. Its capacity was simply not enough and anyway, our data volume looked set to continue growing significantly," said Paul Bastable, Systems Administrator, Group Technology Services.
One of the main reasons Bacula was initially chosen was because of the personal support and service that the Bacula Systems team provided. Paul explained: "When I arrived at Bedford/St. Martin's, I knew very little about Bacula. I asked: 'is it easy to learn?' 'Is it easy to use?' 'Can I show junior engineers how to use this'? 'If I have problems, can I go to support and get fast answers with minimal hassle?"
"Our company looks carefully at every cost, always spending in a very responsible way. When the price of Bacula Enterprise Edition was compared with other vendors; and when we saw the cost-comparison results, we were able to make an easy and immediate decision to go with Bacula", said Paul.
"We now have 30 servers on our location here, running a wide range of applications that we have to back up. We backup to LTO 4, we have a Quantum Scaler 24, which gets 14 TB of backup data. We are also hooked up to a 26 TB Raid array. We run our disk to disk backups off that. Making sure every thing is running is my responsibility, and now, we use Bacula to back everything up."
"Your support guys have been wonderful", says Paul. For example, we had a complete failure, and I had to rebuild a server that was holding critical data that had been built with RAID 1. It was scary, but I went through the whole bootstrap process with the Bacula Systems support people, it worked out perfectly. What I especially like about Bacula Enterprise Edition is that it is extremely reliable. Even if there is a problem, it is really easy to figure out what the problem is", said Paul.
Paul continued: "as we grow, we are looking at running another archiving server. That probably means another 10-12 TB of data. This is another example of where we can take advantage of Bacula Systems' pricing – which does not charge by data volume – and we are now free to develop our backup environment without licensing costs spiraling out of control."
You may also be interested in: