itesys uses Bacula to safeguard its MSP business
Itesys needed to protect its customers, their data, and its own business. "We first realised that Bacula was probably what we were looking for when we were tasked with implementing a new SME SAP platform" said Stefan Dunsch, Head of Service Operations at Itesys. "The backup and recovery requirements for that then became clear – we needed a backup solution that was extendable, very scalable and cost-effective. We needed a very responsive vendor that gave especially high quality support, and we needed coverage of Linux and Windows servers – of both the Operating Systems and for many different databases" said Stefan.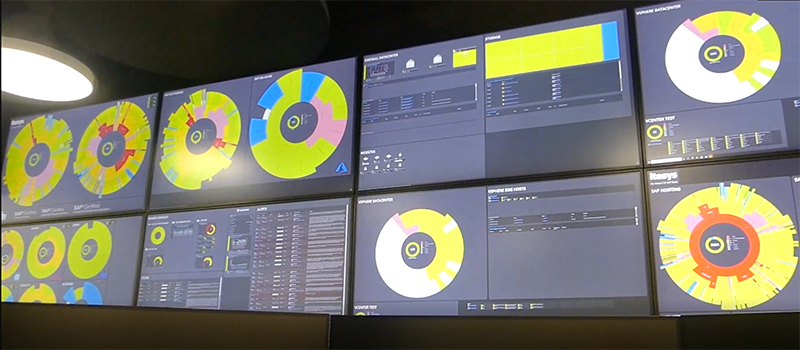 "We take the protection of our customers' data very seriously. Time was also an issue; we needed a software solution that was fast to implement, but where we could start small without a big investment. However, it needed to be able to scale well without depending on a per-client or per-TB model, and therefore be cost effective. Finally, we needed the backup and recovery solution to be easy to automate" said Stefan.
The Solution
"Bacula met all these criteria, so we just jumped right away over to Bacula. The only other viable option would have been extending an already expensive ELA with the previous provider" said Stefan. "We were able to get Bacula up and running quickly, and now we are continuously adding machines and clients as our business grows" he added. "Bacula is a great asset for an MSP to have because it is compatible with such a wide range of technologies, but yet is so robust and scalable. It's dependable – and it has the high levels of security that we are looking for. It also offers almost unlimited customizability. And the icing on the cake is that there are no charges related to data volume – so we are free to grow as much as we like, without being penalized for it."
Itesys derived a number of direct positives results by switching to Bacula. "Bacula solved our challenges in many ways, but one good example is the way it readily backs up and recovers SAP data and applications. It means we can sleep at night!" said Stefan. "Bacula helped us in a number of other ways: it could be installed without a license to do a poof of concept and then simply roll it out right from there. All the documentation and training is readily available. It is easy to automate and extend; and because of its open source base, there is no vendor lock-in."
What about the level and quality of support that Itesys get from Bacula? "Simply put, the support from Bacula alone is worth more than we spend!" said Stefan.
View Video
Bacula Leads on TrustRadius
About itesys AG
Itesys offers managed services, both in the Itesys private cloud or as a public cloud with SAP on Azure. It enables its customers to operate their SAP landscape quickly, stably and efficiently, using its Cloud services. Itesys is proud to transform its passion, the SAP base and its related technology topics into real benefits to its customers.
Itesys operates worldwide with different locations in Switzerland (headquarters), as well as internationally – from Germany to New Zealand. All of its locations work hand in hand so that it can guarantee smooth response and intervention times 24 hours a day, seven days a week.
The IT infrastructure is based over two sites, with around 1 PB of data. Itesys uses NDMP, SAP HANA databases. It is a 24×7 operation, with over 500 instances to be protected.
You may also be interested in: