Bacula Systems is announcing today the general availability of a brand new product; Bacula Enterprise NDMP Server
Bacula Enterprise NDMP Server is a product specifically designed to address the data protection requirements of IT organizations in charge of NAS-based infrastructures that can not afford to purchase any additional expensive backup software on top of the budget needed for high-quality network attached storage devices.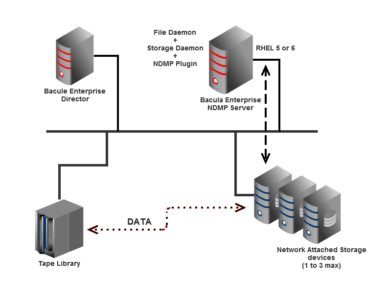 The package NDMP Server is exclusively available for Redhat Enterprise Linux (RHEL) platforms on version 5 and 6. The plugin is compatible with Hitachi BlueArc, EMC Celera and NetApp 7.3.