Câmara Municipal de Campinas Benefits from Bacula's Broad Compatibility

CMC
«Bacula is easy to use with many useful plugins and also provides extremely helpful technical support. Bacula Enterprise's support is excellent.»
The Challenge
Câmara Municipal de Campinas (CMC) is a government agency, a Legislative Chamber, and they produce information on legislation and also content for public television.This means there was a large amount of data and applications of different types, that needed protection. CMC needed a highly secure backup and recovery solution that was able to restore data very quickly – including in a scenario where catastrophic data loss had occurred. This was a challenge because CMC's IT infrastructure was an especially heterogeneous environment that required interoperability with a varied and broad range of different technologies, systems and databases.
The Solution
"Bacula is extremely easy to use for performing backups and restoring" said Roni Alvarenga Ferraresso, Director of IT and Telecommunications at CMC. "It guaranteed a horizontal growth of our company structure in a simple and uncomplicated way. Bacula`s performance regarding data restore, or a point-in-time backup was simple and fast. In addition, Bacula Enterprise only generated a very low load on the data network structure while not causing significant discomfort to end-users. A point that is undoubtedly extremely relevant is the level of Bacula's support. Its professionals were always willing to solve our demands quickly and with high quality" said Roni.
Bacula uses modules, or plugins, to integrate with many different technologies, cloud interfaces, applications and databases in an IT environment. This modular approach makes Bacula convenient to cost, fast and very cost-effective. "The different plugins make a big difference to us. Now CMC has plugins that allow native integration of Bacula into our many different technologies . Depending on the emergence of new solutions that we may use, we can easily integrate them with Bacula. Bacula's licensing method is transparent, easy to understand, and simple to calculate. In addition to being inexpensive, the investment overhead is relatively low. Also, the solution has extensive documentation and a very active community. We were even able to easily find a lot of documentation, help, and users in our own country" said Roni.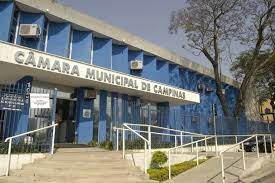 You may also be interested in: