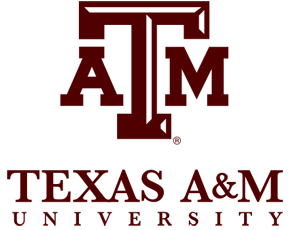 Ed Evans
Computer Systems Manager, Texas A&M University Department of Biochemistry
«Bacula Enterprise is reliable and it does the job well. It saves us time. It is easy to troubleshoot, and see what's going on. And its low price really helps! One thing is clear: since using Bacula, the amount of time we have to spend taking care of backup and restore has been cut by almost 60%. That means we are more often free to do other meaningful things that contribute to the department.»
About Texas A&M University
Texas A&M University (A&M or TAMU) is a coeducational public research university located in College Station, Texas, United States. It is the flagship institution of the Texas A&M University System, the fourth-largest university in the United States and the largest university in Texas. Texas A&M's designation as a land, sea, and space grant institution reflects a range of research with ongoing projects funded by agencies such as the National Aeronautics and Space Administration (NASA), the National Institutes of Health, the National Science Foundation, and the Office of Naval Research. The school ranks in the top 20 American research institutes in funding and has made contributions to such fields as animal cloning and petroleum engineering.
"We originally had a lot of Mac and Windows servers, but as time went by, we started having a lot of Linux servers, too." said Ed Evans. "Things kept growing, and we had a couple of arrays, too. So originally, we were using a completely different backup solution, and the tapes were starting to become unreliable. You could lose an entire day trying to straighten a problem out. So that's when we decided to use a different backup and restore solution, and that's why we moved to Bacula. It proved to be a lot easier: it can do recoveries very easily. I really like Bacula Enterprise because of that", added Evans.
"Before we did a full deployment, we had to check it could absolutely do all the different kinds of backup that we needed, across all the different platforms that we had. When it became clear that we didn't have to buy any extra software to be able to cover all those different platforms, that was especially attractive."
Ed explained: "We started off using Bacula community version, and we were happy with it from the beginning. But when we progressed onto Bacula Enterprise, it made things a lot easier, plus it was able to deal with backing up the whole range of operating systems that we had."
Ed's department uses 2 X 20 TB of RAID, an AMAX server, which uses a Supermicro motherboard, two processors, and a lot of memory. MySQL is the most common database used in this department.
"What's interesting is that with Texas A&M being very much both a research and teaching institute, we have to deal with a lot of data here. For example, one of our departments needs to keep – and backup – practically everything. Nothing gets deleted! Teaching data could, for example, consist of direct pedagogical content, or additional reference materials for giving or presenting a class. Research data comes in big quantities in the form of both numbers, or graphics and pictures. Much of this is mission critical data, and we simply cannot afford to lose it", said Ed.
"Our initial planning through development to deployment went fairly quickly: we had it up and running in just four days! Then it was ready to go. Bacula Enterprise is not difficult to learn, although of course it helps that we took the Administration I course, and I recommend that. In addition, BWeb makes deployment really easy to do. This is not like running Backup Exec on Windows, or something similar to that where there are a lot of stages to go through. Instead, Bacula is really straightforward to roll out", said Ed.
"Bacula Enterprise is reliable and it does the job well. It saves us time. It is easy to troubleshoot, and see what's going on. And its low price really helps! You can't put a dollar value on successful recovery of critical data, or recovering systems when they go down. One thing is clear: since using Bacula, the amount of time we have to spend taking care of Backup and restore has been cut by almost 60%. That means we are more often free to do other meaningful things that contribute to the department."
On Bacula's overall performance, Ed noted: "Bacula performs very smoothly. It handles throughput without a problem. When you backup as much data as we do, it is really important to be able to handle it quickly. Some jobs that used to take two days to complete, I can now do with Bacula in less than half a day."
When asked why so many Higher Education IT departments are adopting Bacula Enterprise globally, Ed observed that "one reason is that Higher Education IT departments typically have a huge range of operating systems they have to deal with. Bacula is versatile, and can handle all of them", said Ed.
Vous pouvez également être intéressé par :