Téicéé, Bacula Certified Training Center, organise la prochaine session de formation Bacula Admin II à Paris, du 30 Septembre au 3 Octobre.
Pour vous inscrire, cliquez ici.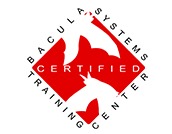 Bacula Certified Training Centers have been certified by the creators of the Bacula training courses and are the only ones authorized to dispense those courses. They use the right training process, the copyright training books and exercise books as well as the certified training slides to ensure you take the maximum out of the courses.