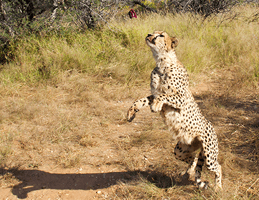 Part 2 of a blog by Arno Lehmann on 'The Agile Approach'. Part 1 is here.

As a larger number of smaller, diverse projects are going on, project management also changes a lot. To be successful overall, agile environments need a different mentality to non-agile, or classical ones - because to be successful you need a different approach to taking risks.
That different approach is now well and truly underway in the IT industry: focused technology groups are now willing to replace tools they have had "forever", and are being given the freedom by their CIO to do so. Higher management are inreasingly open-minded to try new ideas and technologies, and their administrators are happier to go with it.
Such projects tend to develop rapidly, enhancing functionality and providing unexpected flexibility and options. Of course, I sometimes see exactly the opposite: where a CIO and administrators are still working along old lines, competing negatively, or even involved in infighting. It is under these conditions that projects have a higher risk of becoming expensive failures.
Overall though, the good news is that organizations are changing in this respect for the better. Why? Because they need to, in order to survive.
Bacula Enterprise's modularity is designed to encourage IT departments to be agile, and provides an architecture that removes many traditional planning limitations. In addition, the software subscription model, which does not charge by data volume, completely frees data centers to grow the deployment exactly as they wish without being restricted by cost.
From now on, it will be the faster, more clever, more innovative companies (the agile ones) that win. You need to adapt: You need to plan differently, and then engage differently.