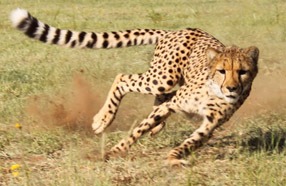 A 2-part blog by Arno Lehmann, Bacula Systems.
Regarding the way IT department professionals work together, fundamental changes are currently underway in the industry that alter the way new projects are decided on and implemented. IT departments are becoming a more integral part of their organizations – and are no longer a separated cost center acting in isolation. Increasingly, IT departments are recognizing that they need to be able to move faster to meet the demands of their company; and in turn, these companies need to adapt faster than ever to changing markets. IT professionals need to provide ways to adapt their departments almost immediately, as new solutions are constantly needed to meet changing demands. Many IT chief can feel under pressure to do everything, immediately! They need to be 'Agile'.
The Agile approach, for those not too familiar with it, means completing the project in a set of incremental steps, adapting to changes and needs along the way. This enables companies to achieve benefits often much earlier than using traditional project management approaches. Team members put in short, quick efforts to build elements of the project, creating small-scale but functioning iterations of a project. Each iteration is then tested against the end requirements, instead of just going for a single final result that is only released at the end of the project.
The end product of an agile project may be very different from the one that was envisaged at the outset. But because of the ongoing testing process, you can be sure that the end product meets requirements.
In theory, 'agile' is a simple concept: Do what's needed, right now, and fully understand the consequences... all without incurring unexpected cost. Of course, in practice, it is not so simple.
Organizations as a whole need to adjust to this new approach, and in many different ways. Sure, new tools are required, but the psychology of upper management needs to change, too. There has to be an acceptance that building everything from the ground up is unrealistic, and even that some projects may fail! In other words, management and company leaders must accept and agree that risk is involved.
Bacula Systems helps its users to be agile, with a higher rate of success: some of the reasons for this is that we make a point of being backwards compatible whenever possible, and we bring a freedom to the IT departments' planning process by being extremely modular. What's more, implementation of Bacula because of its architecture, Enterprise Edition does not need extensive planning before deployment.
Part 2 of this blog will be published in a few days time, where I will discuss how I have seen the change to an agile environment take increasingly place in IT departments...