Give the users what they need. Speed.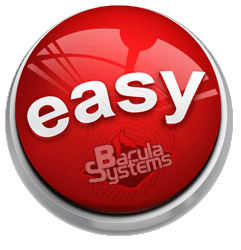 As part of the new Bacula Enterprise Edition 8.4 release, our engineers have made sure that restore of individual Microsoft Exchange® mailboxes is significantly quicker and easier. It also gives you instant visibility into your Exchange backups along with the ability to restore single mailboxes with a speed and ease unmatched by any other vendor. And from the usability point of view, there is a really neat GUI... all it take is a couple of clicks.
Sys-admins using Exchange kept telling us: make it faster! make it easier - right across the board!
OK: so now, Bacula Enterprise Edition restores ALL of your Exchange mailboxes, whether on virtual or physical machines - including even compressed, deduplicated, Full, and Incremental backups. The result is that this brand new functionality brings you never-seen-before flexibility in how you approach your Exchange backups and Exchange mailbox recovery, delivering improved efficiency and a direct reduction in the time you spend restoring Exchange data. We like to give Sys-admins what they want! See the Exchange Restore GUI here.
Ease and Speed
The way we are sure to bring fast, granular Exchange restores into your hands is with some simple, sensible tools on top of cool technology:
- Recovery of hard deleted items, with speed and ease using Bacula Enterprise Edition's advanced tools
- Application-item recovery
- One-click mailbox restores, using either the dedicated GUI or the BWeb Management Suite for help desk operators
- Use Bacula Enterprise Edition 8.4 on your existing Bacula backups of Microsoft Exchange, including even your old Exchange backups — with no additional metadata or backups required
- Relocate restored mails into either the mailbox or into a sub folder
We think this will make your live a lot easier. Please let us know!
* Important notice: Microsoft Exchange is a trademark or registered trademarks of Microsoft Corporation